"The Pike"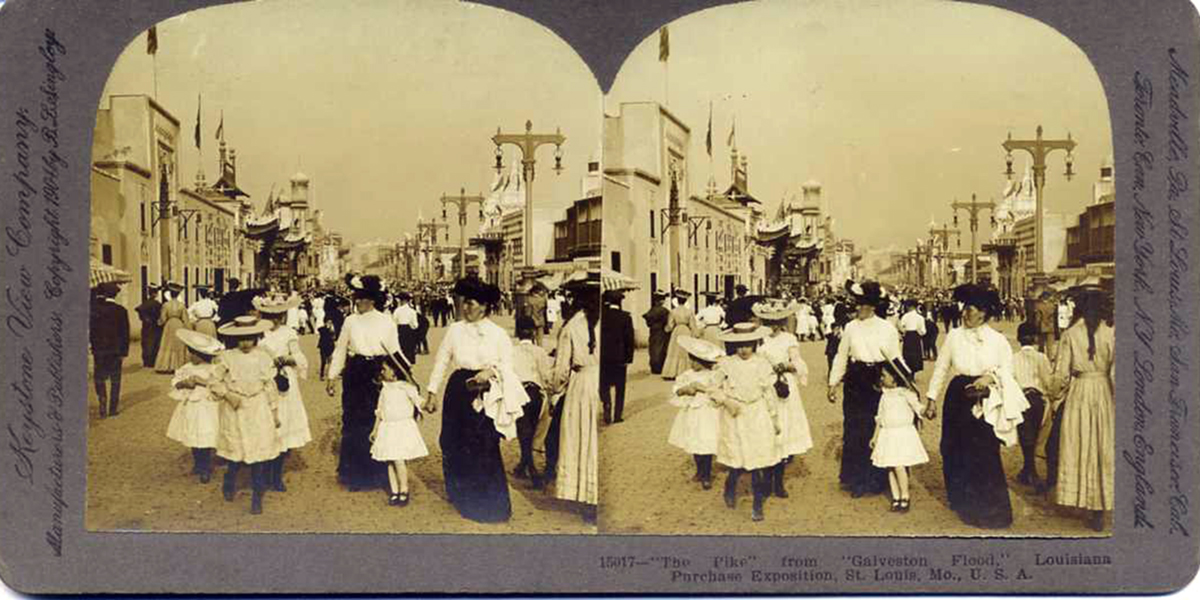 "The Pike" from "Galveston Flood."
From the back: One mile of mysteries, - this is the name that has been given to the famouse "Pike." Along its broad mile-long street are more than forty amusement places in which are shown strange features of life in all parts of the world as well as many scenes which are nothing more than illusions made posible by the knowledge of the scientist and the magic of the artist.
Along this wonderful thoroughfare, one may see the Esquimaux of the north, the Cliff Dwellers of the south, Hindus, Chines, Japanese, and many other strange peoples. It is the most cosmpolitain street in the world.
The other class of amusements called illusionary, show man-made storms, mountains and vast expanses of scenery as real as life itself.
The exteriors of the various buildings are works of art which attract wide attention.