!-meta property="og:image" content="http://www.barrettmanor.com/images/journal_facebook.jpg"/->
Stately
Barrett Manor
Ceylon Building
Ceylon Building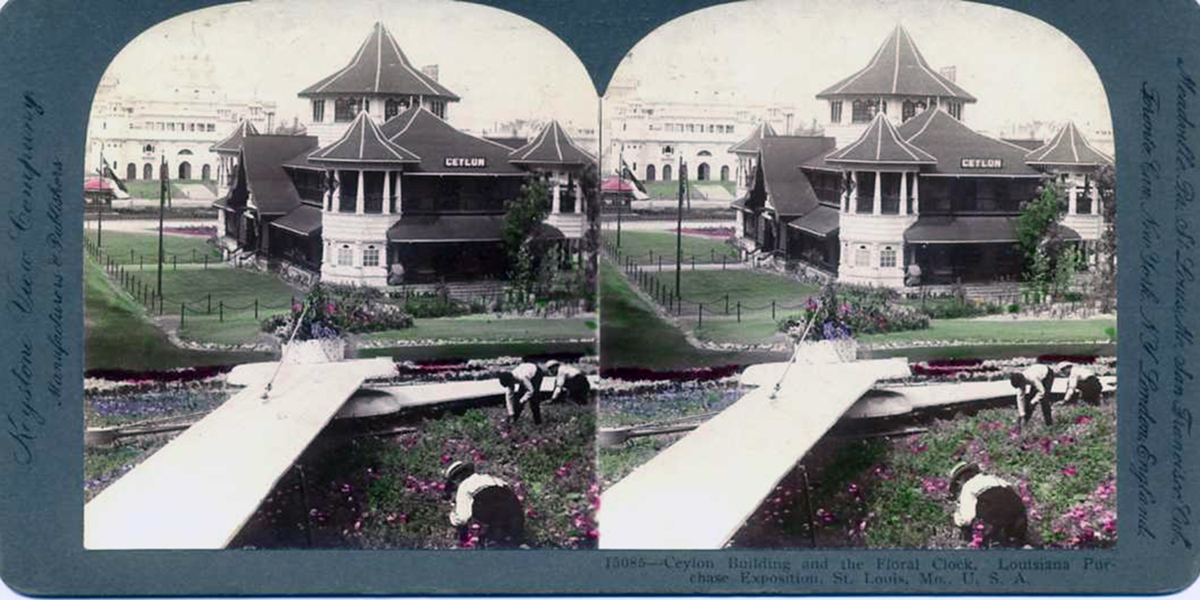 Ceylon Building and the Floral Clock.
From the back: Ceylon has built at the World's Fair a pavilion in one of the oldest known styles of architecture. It is a reproduction of an ancient Candian Temple, with broad verandas surrounding it, where Ceylon tea is served by Singhalese boys. The building is 100x84 feet and stands just south of the Palace of Agriculture.
In the foreground is the mammoth floral clock whose dial is 100 feet iin diameter. In the distance on the left is the East India Pavilion with the dome of the Brazilian Pavilion rising behind it.
[Note: Ceylon is now known as Sri Lanka]