Theodore Roosevelt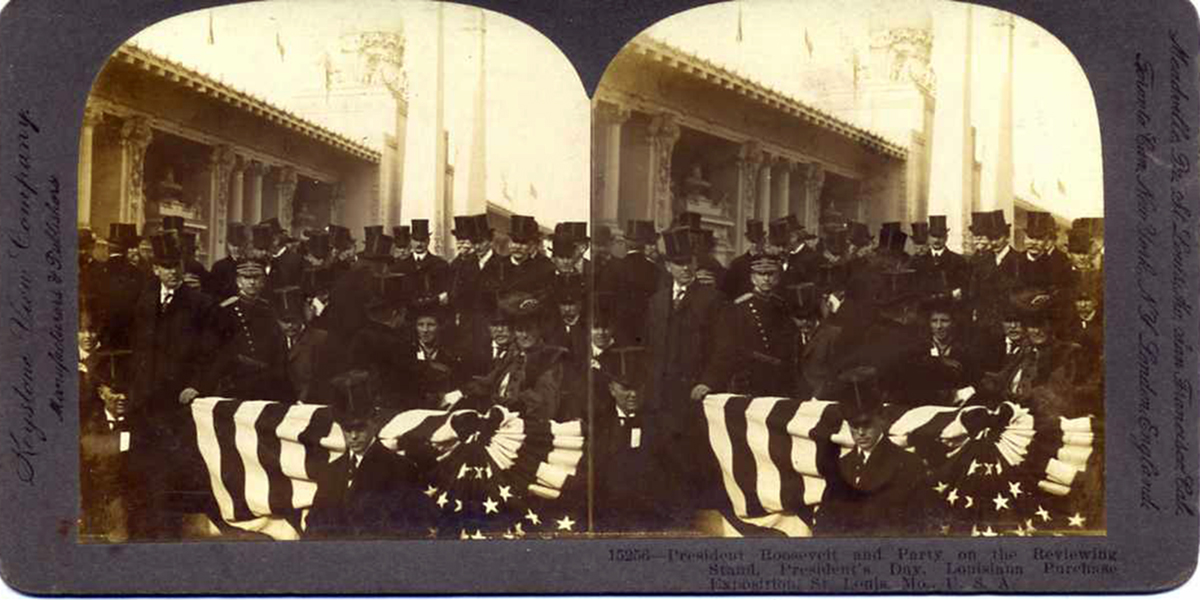 President Roosevelt and Party on the Reviewing Stand, President's Day.
From the back: President Roosevelt with his wife and daughter came only to bid the World's Fair goodby. President's Day was Saturday preceeding the close which was Thursday, December 1st.
The view shows the President on the reviewing stand near the Government building awaiting the parade in his honor. His back is partly turned and he is sitting against the railing. Mrs. Roosevelt sitting beside him is looking straight toward the camera. The other lady is Mrs. Douglas Robinson, the president's sister. In the party about him are the World's Fair directors, goverment officials, and secret service men on hand to guard the President from harm.
Having participated in the dedicatory ceremonies April 30, 1903, it was quite fitting the President should return when he did, and by his presence grace the closing days of the grandest, most extravagantly wonderful Exposition that the world has and perhaps ever will again see. The President and his party toured the grounds during the whole day and were astonished at its wonders.
The building in the background is the Palace of Mines and Metallurgy.