Downtown Arlington, Texas
This couldn't have been earlier than 1961, as that was the year Six Flags opened.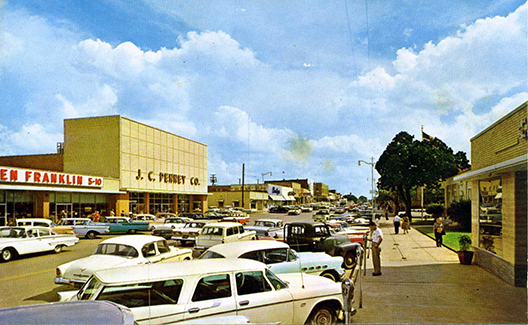 Text on the back:
* "Busy day on Main Street"
*ARLINGTON, TEXAS, HOME OF THE NEW
* "Texas under Six Flags" Amusement Park
Midway between Fort Worth and Dallas, on Highways 80 and 157, is Arlington, center of beautiful homes, good schools, modern churches, expanding industry, entertainment and population.
This is the home of Arlington State College, Lake Arlington Beach, General Motors Assembly Plant, Amon Carter Airport, fine shopping centers and Great Southwest Industrial Corporation.