California, Here I Come!
Many of these pictures date to WWII.
Garden Scene, Bernheimer Home, Santa Monica, California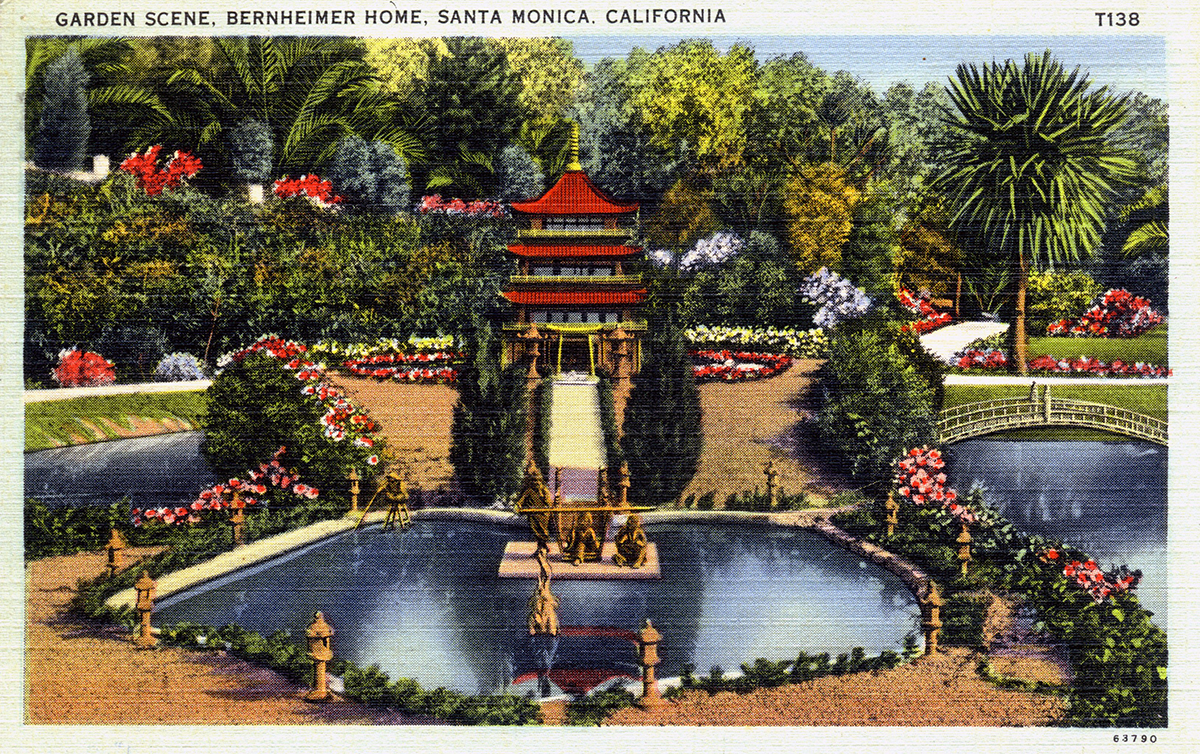 Text on the back:
GARDEN SCENE, BERNHEIMER HOUSE
SANTA MONICA, CALIFORNIA
A part of the most unique and interesting miniature Asiatic statuary found anywhere other than the Orient.
A short history of the house and gardens, with additional pictures.
Postmark September 4, 1941
"Broadway", Los Angeles, California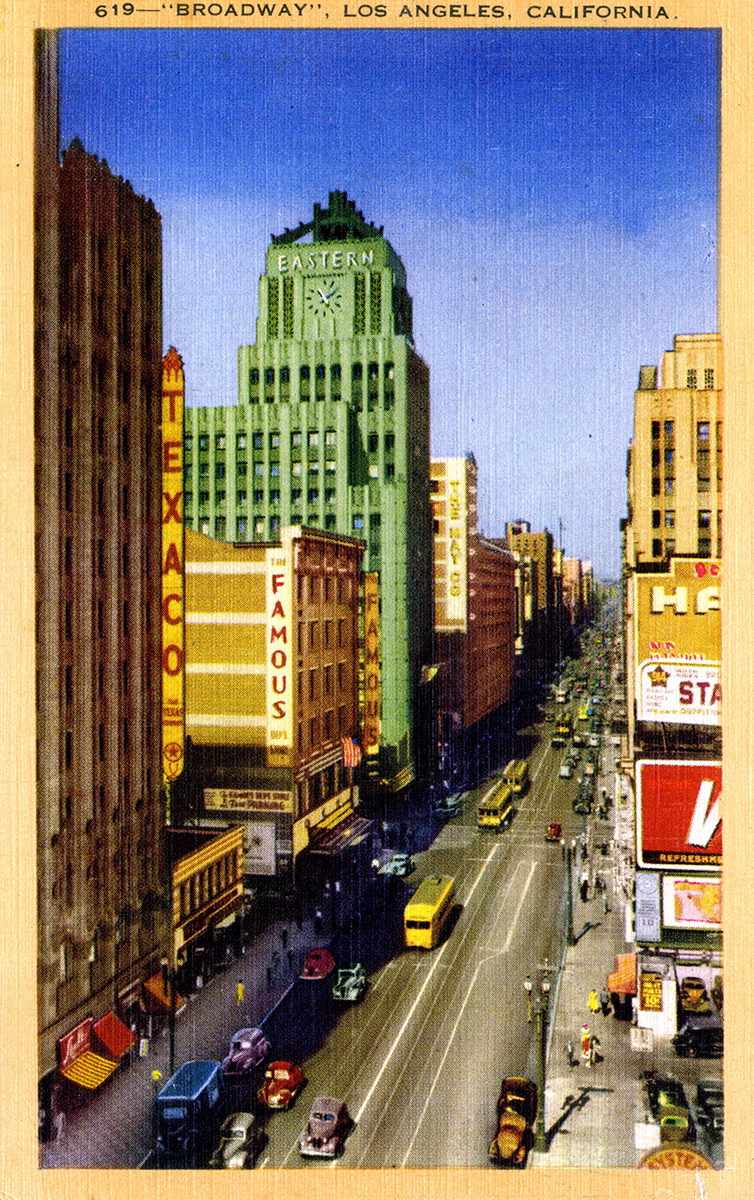 Text on the back:
The city of Los Angeles was founded in 1781 with eleven families of settlers from Mexico, now a population of one and one-half million persons in an area of 450 square miles.
Postmark September 13, 1941
Inspection, U. S. Naval Training Station. San Diego, CA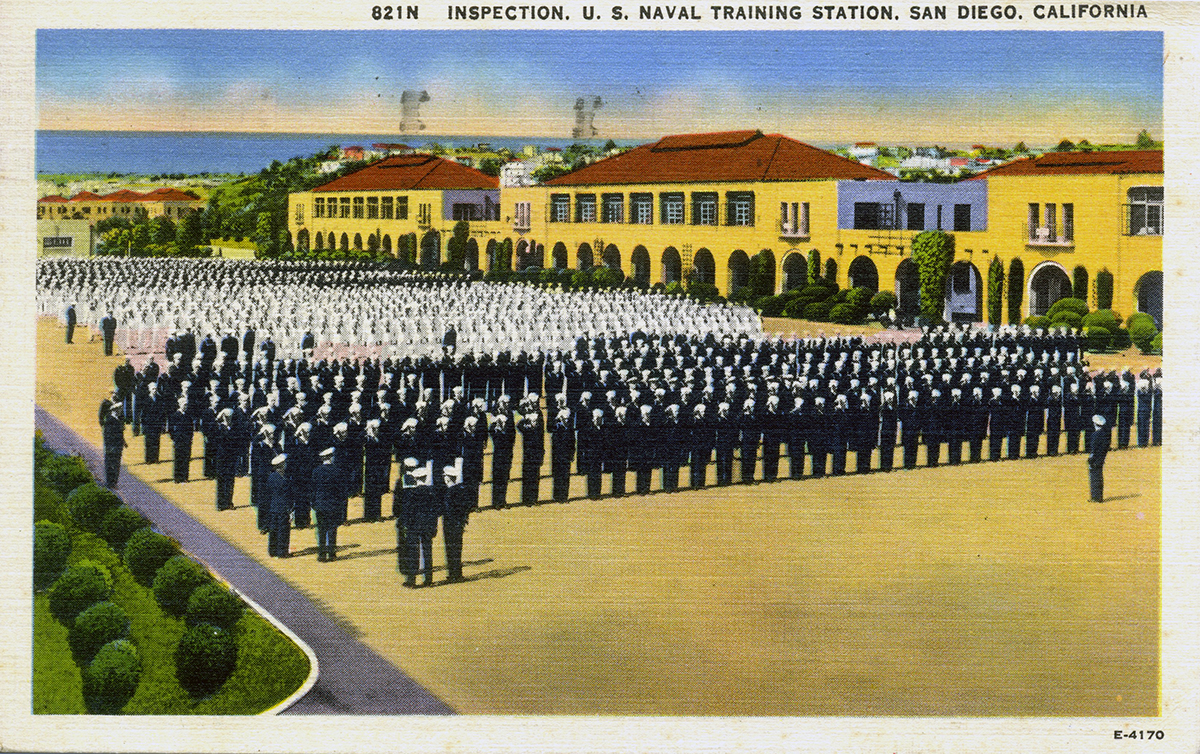 Postmark November 14, 1941