Welcome to
Stately Barrett Manor
Paul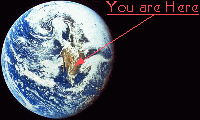 Hi - I'm Paul Barrett - These days, I'm a software engineer at Siemens Industry (Previously Siemens Energy and Automation, previously UGS, previously Tecnomatix, previously USDATA), in Richardson, TX. I used to get paid to play with trains for a living, then it was pipelines, now it's factories. Is noplace safe?

Hobbies:
Really too many, at least to list here.
A few:

I'd say to check back for cool updates, but since it seems to take me years to get around to updating this page, don't hold your breath.
---
This page was last updated on August 27, 2000.